Do you need a vacation, adventure, recreation or relaxation? Serbia can give you all.
After a long warm summer, everything is calming down. Nature is taking a deep breath and seems like she is going to fall into a sweet sleep. But don't forget that she is always awake, just waiting to be revealed.
You have missed your summer holiday? Or you can take few more days to relax in autumn? Do not wait anymore, because Serbia is waiting for you. We are here to present you a wonderful world of Serbia.
Lazar's canyon
Lazar' s canyon is the deepest and longest canyon in eastern Serbia. It is only 18 km away from town Bor and it is part of eastern Kučaj. It is 4,5 kilometers long, and, at its narrowest point, 3 meters wide and 500 meters deep, and it's probably the most impressive canyon in Serbia.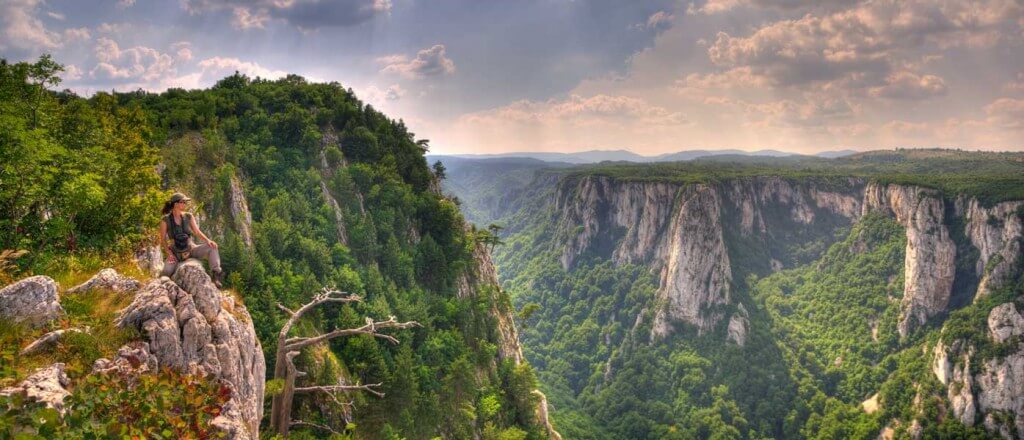 The canyon is protected by the state of Serbia as a natural monument of great importance. During the time of the Ottoman occupation, was one of the most important hiding places in Serbia.
Then, there are 222 caves near the village of Zlot, and Lazar's cave is the most famous and fascinating one, but also the longest cave in Serbia. The flora of this region is 5 times more diverse than the flora of Serbia as a whole, which is an indication of its significance as a center of floral diversity in the Balkans. The plant life is characterized by numerous and varied endemic and subendemic plants, as well as by the presence of 52 relict plant species dating back to various geological eras.
The canyon is home to 35 species of mammal, 96 bird species, 9 reptile species, 8 amphibian species and numerous, as yet insufficiently studied species of insect and cave fauna.
Near Lazar' s canyon is Vintovača, Serbia's only rainforest, where is picking plants forbidden and the beech trees are over 350 years old in this nature reserve.
Stara Planina Mountain
Can you imagine yourself walking through the lush forest, enjoying in sweet and sour forest fruits? Or following the crystal streams that suddenly transforms into waterfalls?
If you can imagine all that in just one place then you should also experience it. One of the most beautiful Serbian mountains, Stara Planina hides immense wealth, full of luxury sceneries and vast green areas, medical plants and mushrooms and extraordinary food.
In 1997 Stara Planina was declared the Park of nature for its exceptional beauties.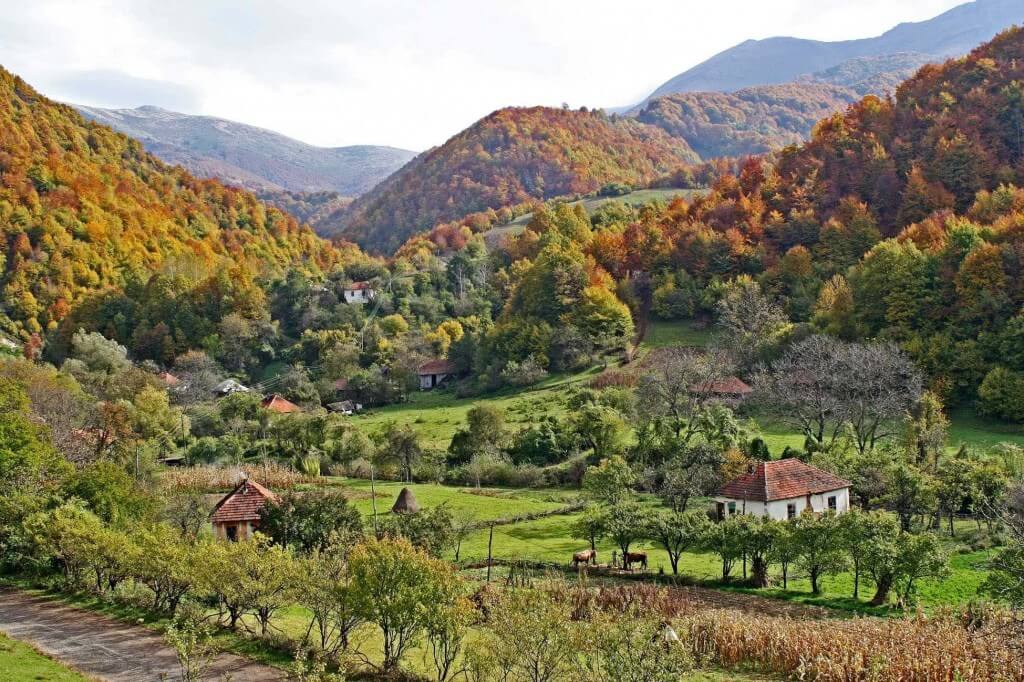 Stara Planina is a perfect place to visit, during the whole year. So if you planning your holiday in autumn here, you will not regret. The peak Babin zub  (1,758 m) is one of the most beautiful parts of Stara Planina and it is a protected nature reserve, but it is also a skiing center with cable car "Konjarnik" and artificial snow-making system. The peak Babin Zub has a unique morphological form, with the characteristic western vertical cliffs and one cliff resembling an old tooth, thus the name Babin zub.
The lush forest provides dreamy shades. Wild horses are running in the distance, and the sun merges with one of the most clearest mountain Lakes, that lies at the foot of Stara Planina – Zavojsko lake.

The lake abounds in fish, and passionate fishermen along the bank of the lake assure us that this truly is the best location for catching pike, catfish, and carp.
And speaking of fish, let us tell tickle your palate. Not only in fish specialties, but on Stara Planina there are so many ways to enjoy in food and beverage.
For example famous stara-planina lamb, homemade rakija, or belmuž, a specialty from cheese and corn flavor.
Zlatar lake
When nature makes her masterpiece, birch trees keeps green meadows, and they are safe under the silence of mountains and wilderness. When you go 15 km from Nova Varoš and notice, something so gorgeous that makes you hold your breath, you know you are on Zlatar lake.
Chilly nights and mornings gave the opportunity to escape from the usual autumn heat. Take a day for a picnic, with a blanked posed to the colorful autumn carpet, or play volleyball on the arranged field. Go for camping or boating, until the scent of fresh bread, coming from the village houses lurches you. The lake is mostly navigable and suitable for all kinds of activities. Its shores are arranged so that they represent wild beaches.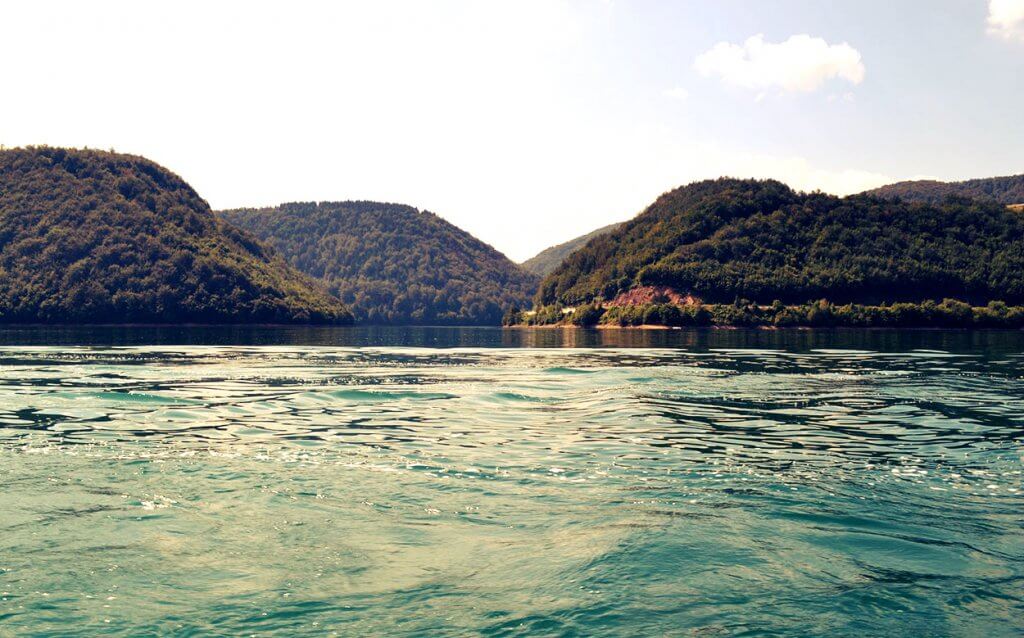 The region has a continental-Mediterranean climate and is an attractive destination for holidays and recreation; Water-sports. The lake is suitable for treatment of cardiovascular diseases The lake rests 880 meters above sea level.
For those who love untouched nature and all wealth that she can give, Zlatar lake is made for.
Zlatar lake, also known as Kokin Brod is an artificial lake located among the mountains of Zlatibor. The lake was created in the 1960s after the construction of a dam on the beautiful Uvac River.
The compound of unreal meanders that nature carved in a miraculous way, and the most beautiful color of crystal clear waters of Uvac River.
Lido beach
Lido is located in Zemun, on the of the Great War Island, on the Danube.
It was named after the Lido in Venice and developed as a wild beach. The Lido itself is a small sandy beach covering just part of the Great War Island, which is protected by law from urbanization.
It is convenient for families with small children since the water is really shallow and clear.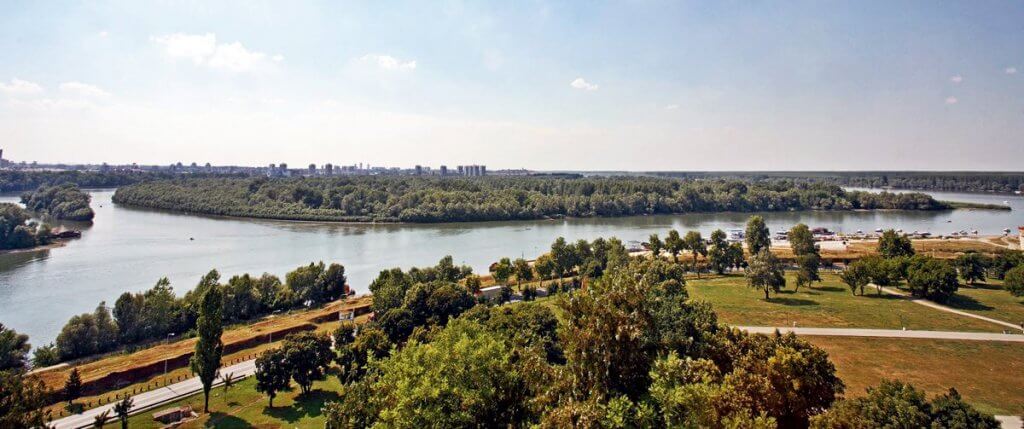 Lido beach can be accessed by a private boat, canoe or kayak, a small ferry from Zemun, and since the early 2000s, it has also been possible to access the island via a pontoon bridge, which is laid down every summer by the army. Just across the pontoon bridge, you will find rows of fish restaurants, a hallmark of Zemun, as well as paces offering other dishes, so you need not stay hungry.
There is no better way to spend one sunny day than to go to the Lido, sit under the tree on the white river sand and to watch Danube river surface, rare birds and enjoy silence and the beauty of nature but also the view of the Belgrade and Zemun.
Belgrade is not a city by the sea, but that doesn't stop its inhabitants and many visitors from having a whole lot of water-based fun at the city's lakes, or beside its two big rivers.
Rajski Konaci – Heavenly cottages
Would you like to feel the traditional spirit of Serbian village life? To find peace in a small wooden house, creatively decorated in ethno style. Would you like to lie down in the flowery meadows, settled among plum orchards, and open your senses to the fragrances of nature?
Rajski Konaci (Heavenly cottages) is a 4-star village household, officially awarded as the Best in Serbia, by the National Touristic Organization (in 2010).

They are situated in the village of Leušići, 30 km from Gornji Milanovac and Čačak, nestled among flowery meadows and orchards. The whole concept is built by the same constructors who built famous Drvengrad. Each house exudes with warm atmosphere and colors, hand – sewn tablecloths, artistic details. And there are also luxury bathrooms, so with the combination of modern and old, you may not want to go out.
This authentic paradise is surrounded by the creeks and springs of crystal clear drinking water and offers a complete relaxation and repose during the entire year. Location is perfect for hiking, biking and fishing, and nearby is an outdoor pool near.
Rajac offers excellent conditions for a proper paraglide uplifting track, and it is only 23 km far from Leušići.
Only 36 km from Leušići is Ovčar-Kablar gorge, the part valley of the West Morava River. With over 30 monasteirs built in the gorge since the 14th century, it is known as the Serbian Mount Athos.
There is also Terme Ovčar with warm water that goes from 35 to 38 degrees.
Serbia autumn is waiting for you. And if you want to find out what other beauties Serbia is hiding contact us. 🙂