Belgrade can be proud of its rich museum collections. Those available for public represent priceless "window" into past and "educative door" towards new artistic tendencies. With diverse collections of paintings and objects from prehistoric time until today, Tesla's inventions, interesting old cars and other exhibitions, visitors can really get insight into cultural and scientific treasure kept in Belgrade and Serbia.
A visit to the museums of Belgrade represents a walk through entire epochs, providing a view of the rise of a city and its transformation through time and circumstance.
Several museums in Belgrade are currently undergoing reconstruction.
National Museum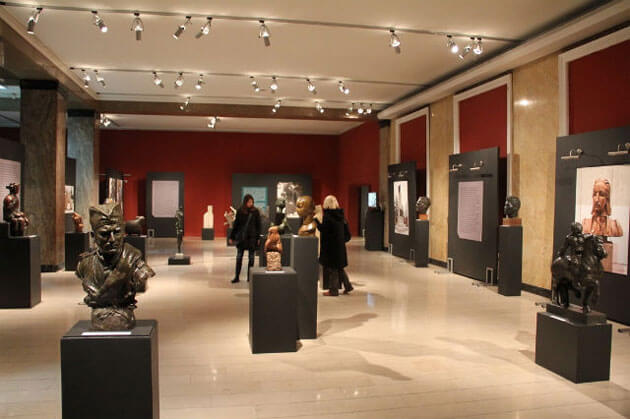 National Museum is the oldest and the most important cultural facility in Serbia. Unfortunately, due to a reconstruction of the museum that lasts for years now, rich museum collection is not on display. From time to time, the museum holds exhibitions in an atrium of the museum, however rarely exhibits valuable pieces of art.
Founded in 1844, the museum has 34 artistic, archaeological, numismatic and historical collections with more than 400.000 items. The most impressive is collection of art works of Serbian painters of 18th and 19th century, as well as medieval painters of Europe and China. Collection of French painters is among the most valuable in the world and comprises of rare works of Matisse, Picasso, Renoir, Rouault, Degas, Cézanne and others. Museum also hold collection of Erih Slomović, Croatian Jew who was murdered in WWII. This valuable collection consists predominantly of impressionist paintings and stands as the largest and richest collection of French art in the Balkans.
Museum of Applied Art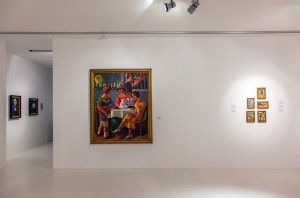 The Museum of Applied Art, founded in 1950, is specialized for collection, protection, studying, exhibiting and publishing of works of applied art. Museum collections consist from more than 32.000 objects made by Serbian and international artists. Among the most valuable is one made by artist Ljuba Ivanović that comprises from 3.000 artifacts that include jewelry, manuscripts and printed books, objects carved in wood, horn and mother-of-pearl, woodcut and painted icons, etc. Besides permanent exhibitions, the museum organizes temporary shows and involves with various cultural events like Salon of Architecture, Children's Salon of Applied Art, Salon of Contemporary Applied Art and Triennial of Ceramics.
Residence of Princess Ljubica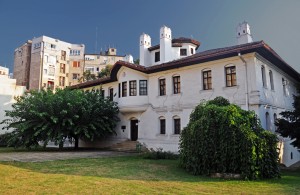 Residence of Princess Ljubica dates from the first half of the 19th century and it used to belong to the family of Prince Miloš Obrenović. It was built in 1831 and represents a combination of the Turkish and European style of building. It was initially intended for Miloš Obrenović, but because of a proximity of the Turks, who still occupied Kalemegdan Fort, he moved to another residence near Belgrade. However, his wife Ljubica lived here with their children. Today, the Residence of Princess Ljubica is an exhibition space with permanent and temporary exhibitions in the basement of the Residence.
Every Friday at 17:00 and Saturday at 12:00, visitors can experience special show called "A coffee with Princess Ljubica" (for tour in English, make an appointment). Nataša Popovska, curator of Belgrade City Museum, dresses as Princess Ljubica, greets guest and tells story about the Residence. Visitors are offered with strong, black coffee and Turkish delights.
Military Museum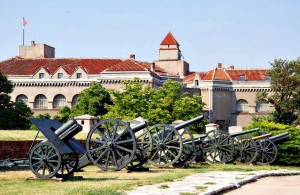 Military Museum, founded in 1878, lies in Kalemegdan. It has a large collection dating from prehistory to nowadays wars: arms, uniforms, flags, decorations, maps, models, dioramas and photographs. Next to the museum is an open-air exposition of tanks and artillery pieces, torpedo boats and underwater mines. The museum has survived two great robberies, during both, the First and the Second World War. Austria-Hungarian and German soldiers robbed it during the occupation in both wars. A small part of the collection has been retrieved and the museum had to create new one.
Ethnographic Museum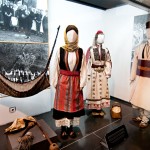 Ethnographic Museum is one of the oldest cultural institutions in Belgrade since it exists for more than one hundred years. It displays a valuable collection of objects, clothes, and furniture, which teach more about the way of life of people from the region of the Balkans. The collection is made of 160.000 objects from the lives of both rural and urban population. It has a very attractive souvenir shop, from which we recommend replicas of Serbian medieval jewelry.
Historical Museum of Serbia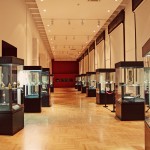 At the beginning, Historical Museum of Serbia had several collections divided in different sections (historical, written documents, paintings, graphics and sculpture, weapons, ethnology). After new concept was adopted, the exhibition was changed into more universally presentation of a rich and colorful history of the Serbian people and stands like that until today.
Museum of Serbian Orthodox Church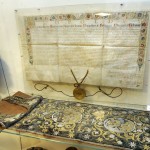 The Museum of the Serbian Orthodox Church presents more than three hundred artefacts, however in the museum storage there are several thousand more. The museum display includes historical, ecclesiastical and artistic treasures: objects from the monasteries (includes the inheritance before the Great Migration of 1690), and from the churches of the eastern Srem that were returned from Zagreb, where they were taken during the Second World War.
Museum of Aviation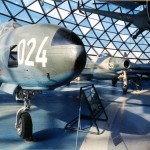 Museum of Aviation is situated in an impressive glass building next to the Nikola Tesla Airport. It was founded in 1957 and it has a collection of airplanes mostly displayed in the building. However, a squadron of Yugoslav-made fighters, larger civil airplanes and helicopters surround ground around the Museum. The collection includes parts of airplanes shot down during the NATO bombing (the popular "invisible" F-117), cruise missiles and the unique FIAT G-50 fighter airplane.
The rich collections of Belgrade museums were created during the 19th and 20th century. Private collections of wealthy families make up a considerable part of the treasures kept in the museums of Belgrade today.
There are many more museums in Belgrade that are not listed above, but we recommend looking into them also, like Nikola Tesla Museum, Museum of Yugoslav History, Museum of Paja Jovanović, Jewish Historical Museum, Museum of Roma Culture, Museum of Yugoslav Film Archive, Gallery of Frescoes, Car Museum, FC Red Star Museum and many more.
Excursions