In that one special night, that smells like hope, people are gettering all over the world reposing their dreams on better tomorrow. They are waiting for their wishes to become true and they are waiting for the midnight kiss from that one, special person.
And when it comes to the special nights, here in Serbia we have two of them.
In a land of warm hearts, holiday Spirit is felt from the middle of December until the middle of January. NYE and Christmas are followed by many humanitarian, music and other, manifestations, which are on the other hand followed by euphoria. All over decorated streets people are flowing connected with joy, eating pastries, bakes, sugar apples and drinking hot mulled wine.
In Capital as in different cities around Serbia, squares become stages of endless surprises.
Here are some of them.
AROUND NEW YEAR'S EVE EVENTS
Square of fairytales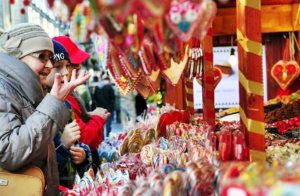 Square of the fairytales is a unique manifestation on Belgrade winter calendar and place for both, little children and the big ones.
As the most beautiful introduction into the days of celebration, Square of fairytales represents a place with most quality contents, such as; fun and entertainment, concerts, programs for children, theater and magician plays, fairs of hand-made jewels and clothes, souvenirs and others.
Belgrade Winter Fair
The traditional several decade's long traditions before the New Year's Eve is the monumental Belgrade Fair ruled by fantastic merry-go-rounds, playing rooms, and wonders. This is the largest amusement park at this time of the year in the whole Balkan.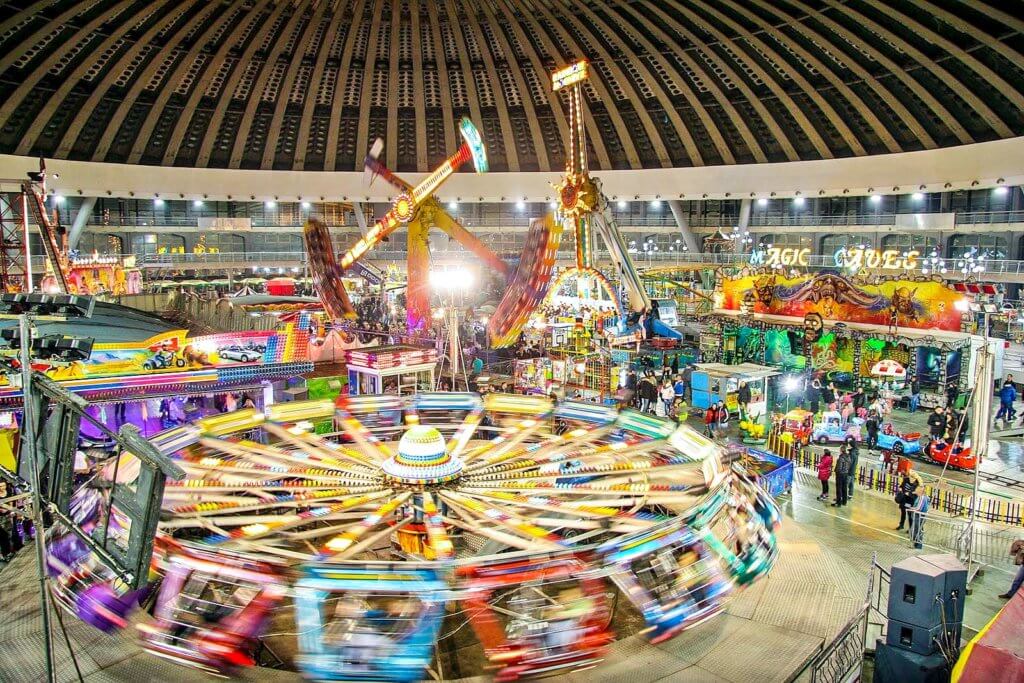 Except in the amusement park, you may also amuse in a Science Festival, Games.Con, the largest festival of gaming and pop culture, but also in the Future Park, the largest entertainment cyber park which provides the opportunity to participate in more than 30 latest interactive games.
With the program like this, not god, but great fun is guaranteed for the whole family.
Happy Tram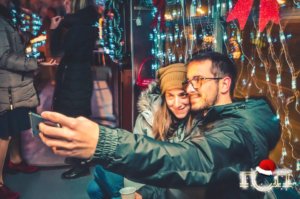 If you find yourself in Belgrade during the holidays and if you use city traffic, do not be confused if, in one of them, you meet Santa himself. Prepared for the youngest and cutest, a happy tram is a traditional festival that lasts for the whole month and it brings us a magic on the rails.
A specially decorated tram, that is caring juggle is giving the children the opportunity to meet the happiest grandpa in the world, and to get present from him.
This traveling attraction is also a theater stage where the whole may sail into most magnificent fairytales and plays.
Open Heart Street
First of January is reserved for the Open Heart Street located on Svetogorska Street. Throughout the entire day concerts, various artistic performances, and humanitarian activities are traditionally holding, and all collected many are given to children without parent advising.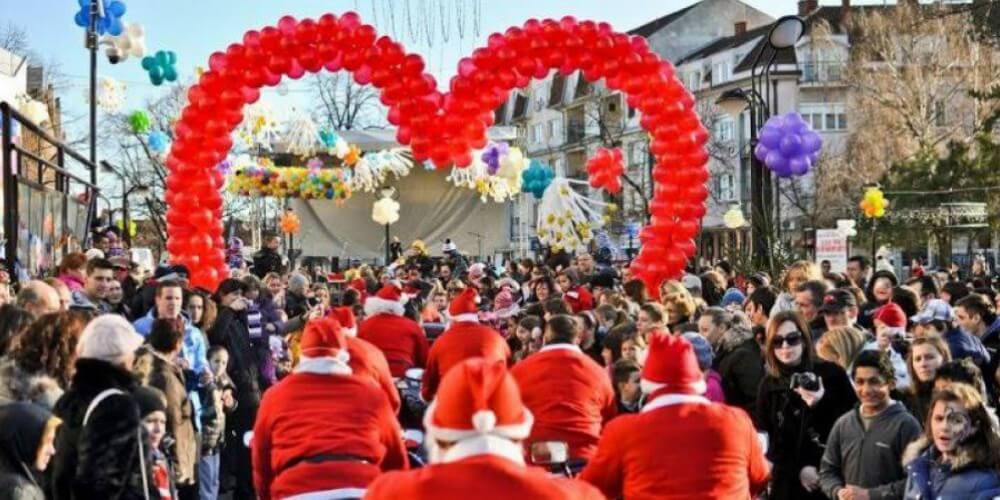 Street of Open Heart was created spontaneously in the bistro "Srpska kafana" when the actors of the neighboring theatre "Atelje212" served guests instead waitress.
At this gentle way, on this glorious day, the brightest side of a human soul is expressing, showing that in this hard times we are all connected will god deeds and god s hand.
NEW YEAR'S EVE
When it comes to the 31st December, there are many things you can do and many places you may go. The celebration is organized in almost all restaurants, party clubs, bistros, cafes, for which you will need a reservation.
Coming out from a cozy place, fete expends through the chilly skate rinks and numerous city plateaus where music events never end.
We represent you what we considered the most unusual and interesting ways for waiting NYE.
River Cruise
One of the most magical celebrations you may experience for nye is placed on the peaceful waves of two biggest rivers in Belgrade. Sava and Dunav. Connectors f the Balcanian fluvial traffic, sources of life and fun, provides the home for numerous ships living in their ports and sails along their banks every day and night.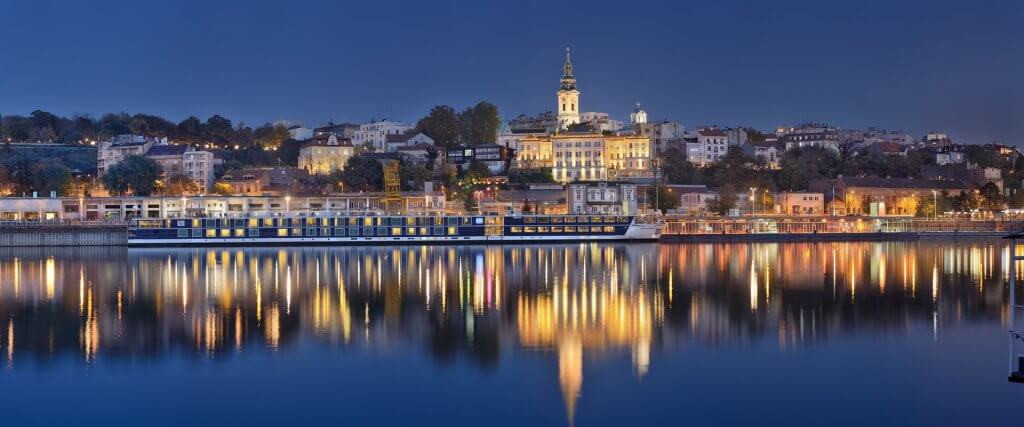 But one night is different than the others because a little bit before the midnight, that opens its door for a 1st January, Save and Danube, Lady and a Gentlemen become elegant hosts for all of their children, and like a magic carpet, these two river giants carry you through their basins confluence introducing you with sightseeing and her magnificent bridges.
As the ship is sailing through the night of wonders and the band is playing evergreens you might hear the careless whisper that makes you think to yourself.. what a wonderful world.
Trafic light party
When a group of young, enthusiastic people came to an idea to have fun, they did not know that they will change not only a Belgrade music scene but the way we used to party on NYE.
13 years in a row, 1500 people have been driven by one color the traffic light through the road of the craziest night.
6 different music stages resound in just one a bit, a bit of a great vibration, retro stages.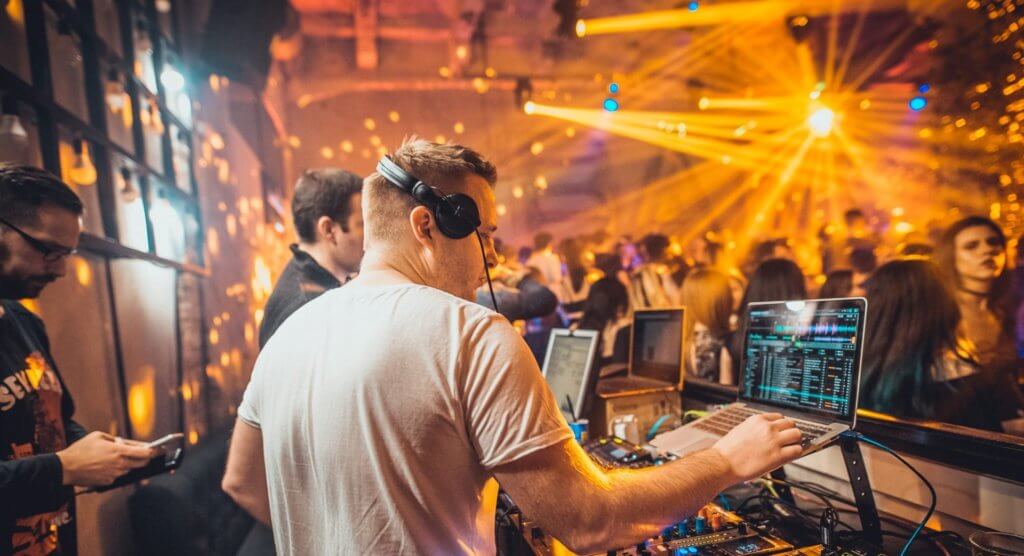 Karaoke, evergreens, bands, imagine the song and you will hear, it or sing in it.
Under Idea for such a remarkable formula for partying is hidden motive so romantic that none of us can resist.
A motive that in the night where everything is possible, you will find a person from your dreams, a love of your life.
You are wondering how would that be possible among the 1100 people, but the answer is simple.
At the entry, each person chooses one of the tree colors according to their mood, and each color describes a different message, that will take you take closer to your soulmate. So, let the New Year to surprise you and take you to the color of your rainbow.
Costume Ball
When a tradition is combined with a vision, and when people join their energy in creativity you have the biggest party in Belgrade and the biggest costume ball in this part of Europe is traditional just costume ball. Every year in December you might be everything you always wanted.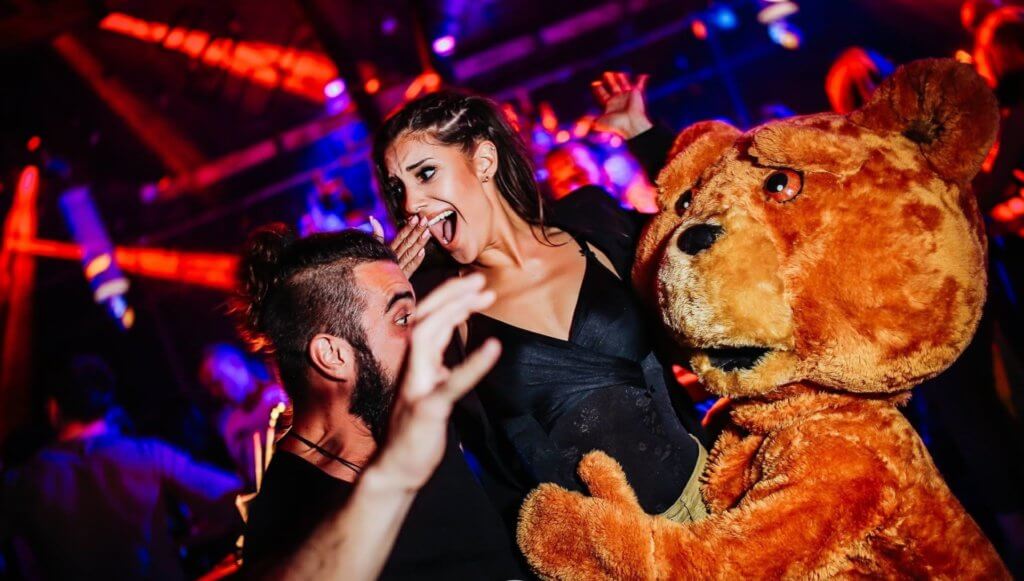 Under the mask, more than 2000 people are gettering to welcome hope, love and lots of fun.
Traditional 44. costume ball will take you through the dark and light of 10 stages with most quality music.
From hip hop, reggae,  rock music, evergreens, through the hard and heavy and silent disco all the way to the five DJ stages.
Belgrade New Years EVE clubs & parties
As you might hear Belgrade is one of the highest rated nightlife & party cities in the world. For the big night, there are parties all over the city, and our friends made a great list you can check out here.
Subotica Winter Fest
For holidays we chose carefully presents for those around us.
But some people are not that thrilled when it comes to shopping. That is way citizens from Subotica came to an idea to combine both, shopping and excitement it.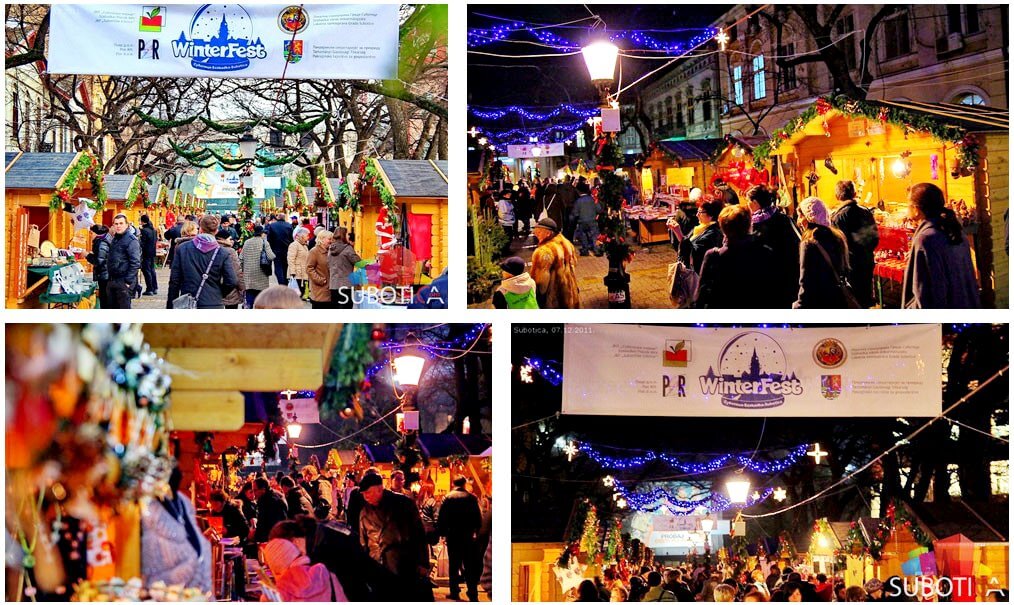 For almost 40 days visitors may treat them and their loving ones with delicates for soul and body.  Here can be found may, honey products, goats' milk and goat milk products, wooden decorations, caps, scarves, leather goods, flowers, homemade cottage cheese, pickles, jam and homemade wine, candies, greeting cards, flowers. What else do you need for Nye?
Music Concerts in Novi Sad
Four city locations for four big concerts. More than 1000 artist will manifest e most awaited night with melody of magic. Sounds of jazz, pop, rock, music for children, film, electronic and classical music will be heard all over the Novi Sad.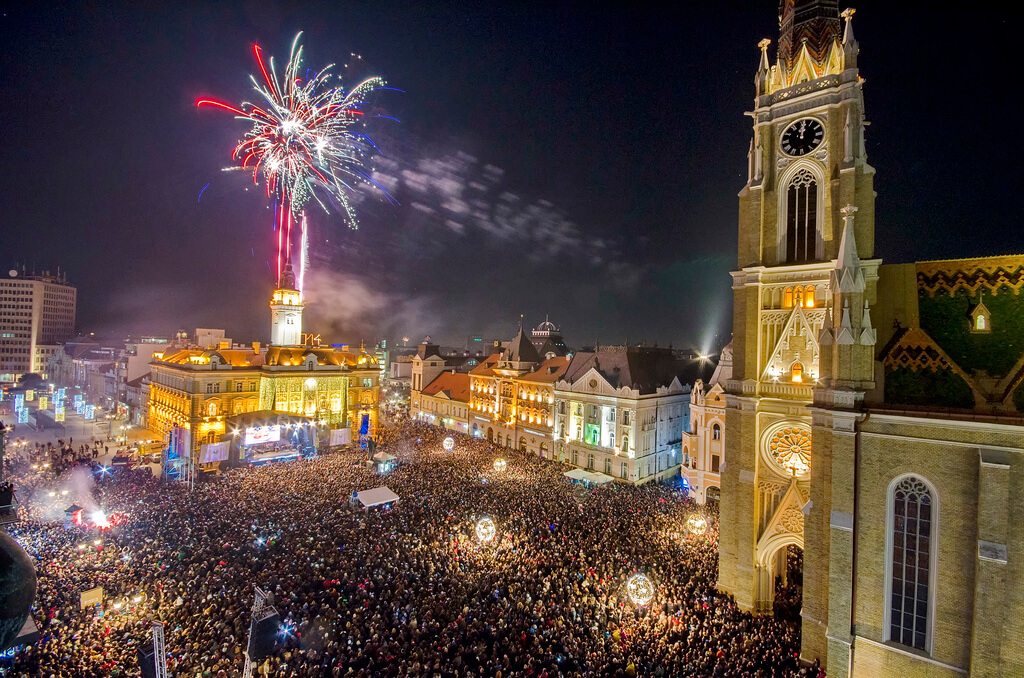 The magical Ice Forest in the Danube Park will bring joy for children with the special daily programme with animators, performances of children choirs, and numerous other events. Some of the biggest names from region are expected to perform.
Best way to spice up some daily programs is always with food. So, in the Republic Square various and wide gastronomic offer is expecting visitors, while concerts of various genres, jugglers, and acrobats with their performances and tricks will be there to entertain you.
---
The air is fresh by snowflakes and children are peeking from windows and to see a man in red clothes and slade full of presents. In that very special night you know it is possible.
We truly hope that you will manage to make all your dreams come true. We wish you more travels, more experience and infinite moments to remember.
And what is most important wish you to make yourself and people you love happy.  At the end, is not that all life is about. Let the magic begin. And make it never ends. 😉