Belgrade is becoming an attractive destination for many travelers all over the year, especially for the New Year and Christmas holidays.
After a turbulent New Year's Eve celebration, take a stroll down Svetogorska street which is transformed into the "Street of Open Heart". One of most beautiful city manifestation is traditionally held every 1st January.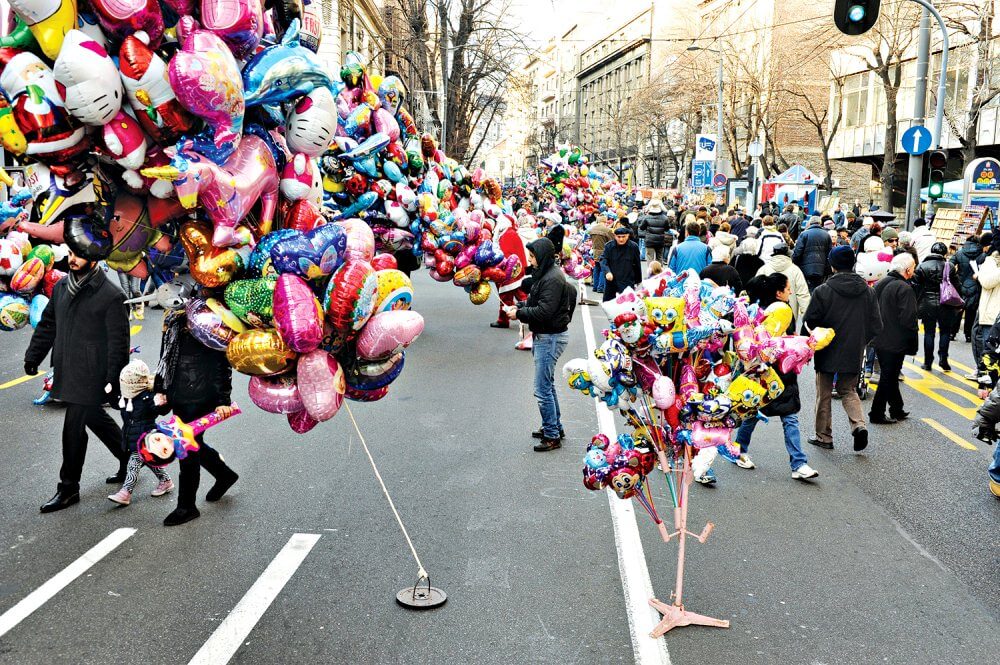 Manifestation, which has humanitarian character, attracts famous actors, singers and guests of the city who cherish life and love to help other people. From noon until late afternoon, you can enjoy in carnival atmosphere that will "spice" even more the first day of a new year. The main program takes place in front of the Atelje 212. Don't be surprised when the whole of Belgrade shows up precisely at noon on 1st of January right in this street. The adults drink mulled wine and rakija, wish each other a happy new year and socialize, while kids enjoy numerous programs appropriate for all age groups.
Come and support this humanitarian effort!