Winter months in Serbia are usually warmed with good wine and even better food that follows Serbian Slavas. Slava is a symbol of tradition and an ode to religion, but also an opportunity for gathering and moments for celebration.
Listed on Unesco list of nonmaterial heritage, Serbian Slava is a custom people are leaving from with hearts full of joy and lots of memories to share. And as a symbol of sharing, slava includes diverse meals, sweet and sour, salty an spicy, tiny and crunchy that we have decided to share with you.
Depending on the day of the slava is holding, it can be lenten (Serbian: posna) or regular (Serbian: mrsna) slava.
So if in the calendar Slava date falls on Wednesday or Friday it is going to be lenten and will not include Serbians favorite recipes, meat sarma, and rost meat. But there are slavas that are always lenten.
That is why today we are going to show you how to prepare some of the most delishes specialties for lenten slava that will thrill every guest.
Slavsko žito (Slava wheat)
Ingredients:
Cinnamon
Wheat
Vanilla
Nuts
Sugar
Preparation:
Clean wheat from dirt and rinse it under a jet of water. Place it in a bowl and leave it to boil for a few minutes.
Remove the dish from the fire, place it in a cold place, cover the container with a lid, and place an old pillow or blanket on it. After a couple of hours, the grain will be cooked, and most grains will be broken and cooled. Grain should be processed.
In a larger dish, mix the wheat, ground walnuts (before mixing, separate the little ground walnuts and some nice fine decoration) and a little sugar. Add vanilla, cinnamon and sea nuts.
Potato Soup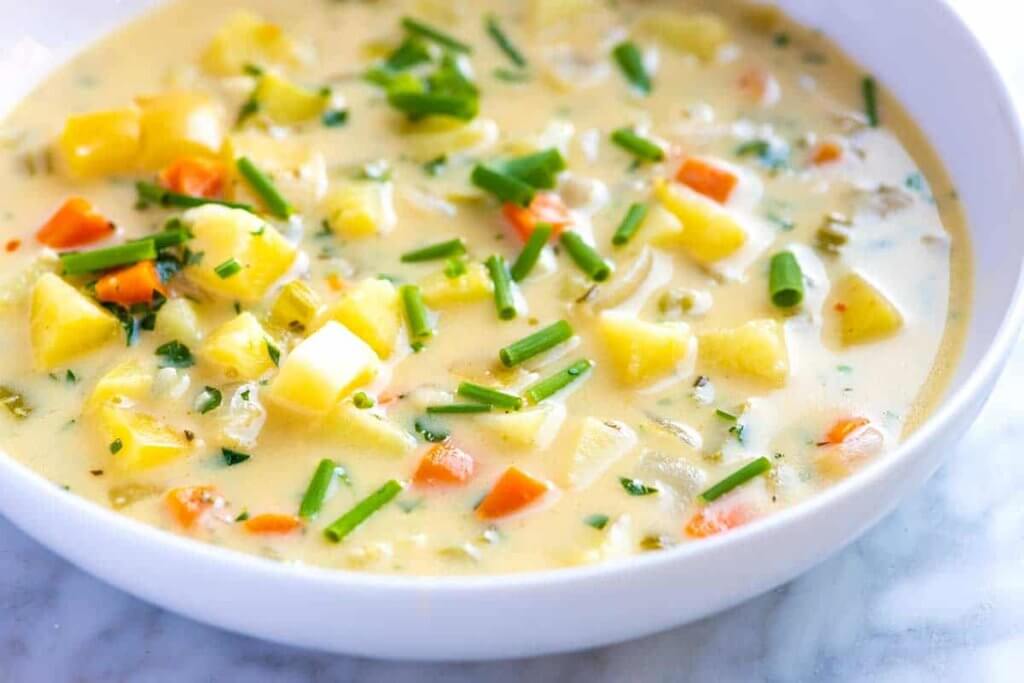 Ingredients:
600 g of potatoes
400 g of champignons
bigger head of black onion,
struck leaf,
1 carrot,
spice of vegetables,
salt,
pepper,
parsley,
Bay leaf
a spoon of flour.
Preparation:
Pest on the water chopped onions and leeks, add potatoes cut into cubes and carrots cut into rings, spice, add bay leaf and cook to make vegetables soft. Add mushrooms cut to the balls. Flour flush into a little cold water to break down the clods and mix it in the soup. Cook a little, sprinkle with parsley and serve.
Pie with champignons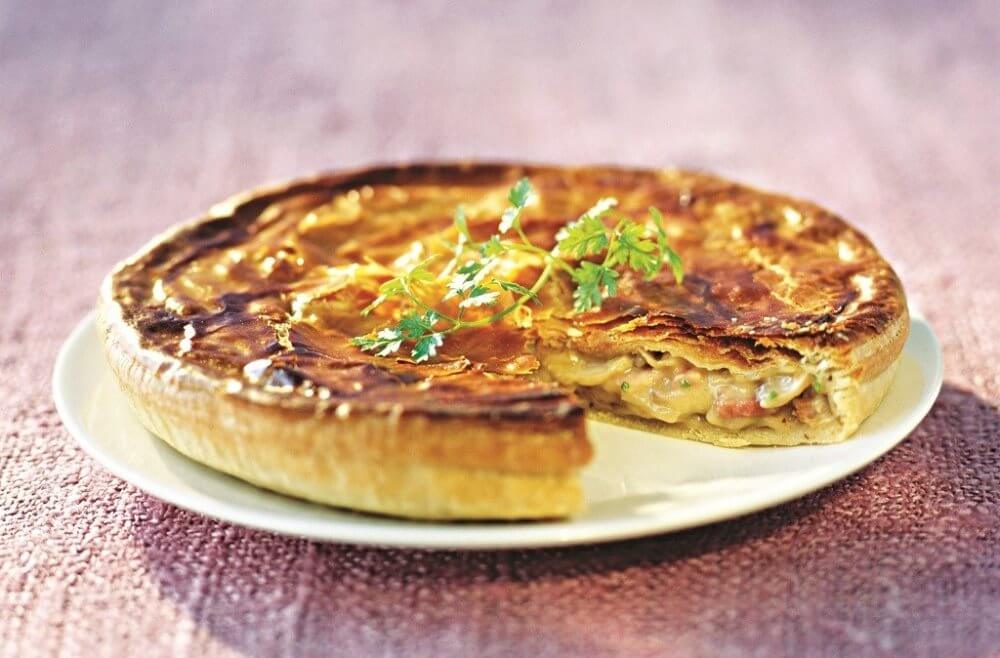 Ingredients:
500 gr of fresh champignons
2 medium-sized heads of onion
Pepper
Salt
5 dl of oil
500 gr of the finished crust
Preparation:
Cut onion in small pieces, cook it in oil and when it becomes vitreous, add the chopped mushrooms noodles, add salt and pepper to taste.
Take two sheets of crust coated with oil, and put the filling. From above cover with two more bark also sprayed with oil. Tilt the shorter ends to 2 cm and twist the roll. Roll the rolls into a spreading cloth, cover them with oil and oven at 180.
Lenten Russian Salad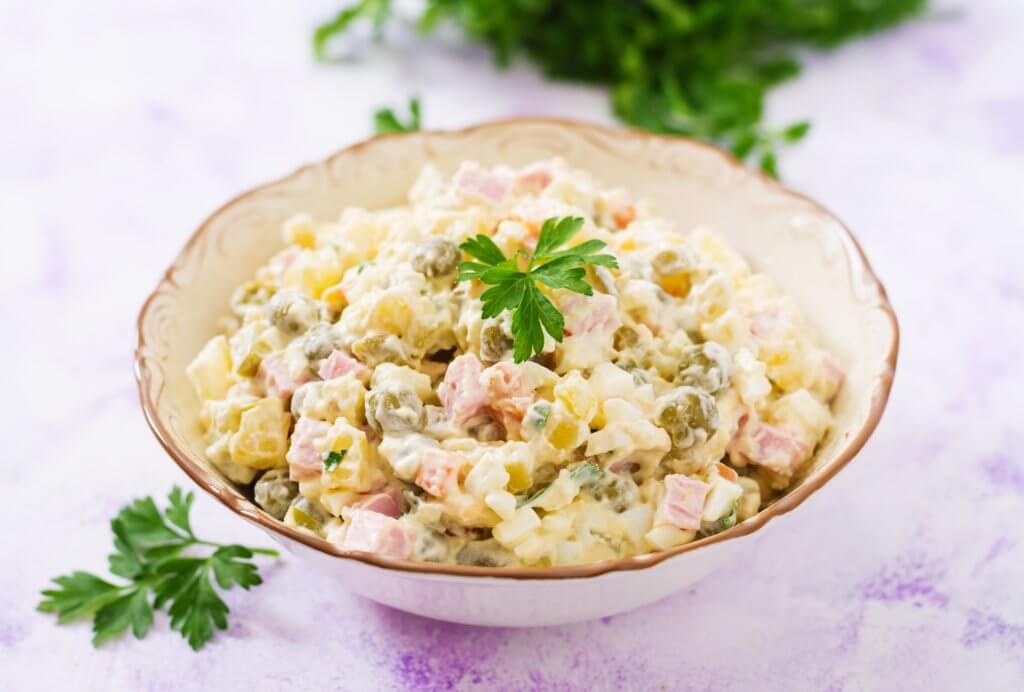 Ingredients:
200 g peas
200 g of potatoes
200 g of carrots
200 g sugar corn
5 sour cucumbers
200-300 g of canned mayonnaise
Salt
Preparation:
Cook potatoes, carrots, corn and peas. Cool, finely chop, mate, saline and assemble with spaghetti mayonnaise. Allow it to cool well in the fridge. You can decorate with olives or fill up the hooks.
Posna (lenten) Sarma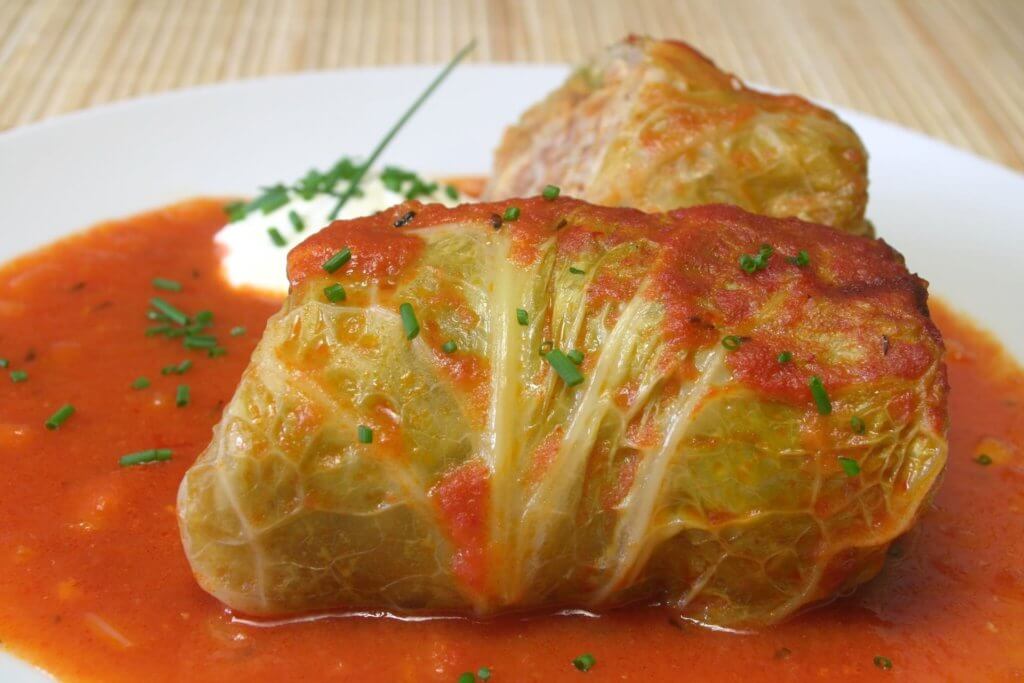 Ingredients
big chubby of sour cabbage
3 heads of onions
3 bigger carrots
1 root of parsnips
5 bigger potatoes
1 cup of rice
2 dl of oil
2 dried hot peppers
a few peppers
salt, if necessary
1 teaspoon of sweet paprika
Preparation:
Cut cabbage leaves into equal parts. Fry the finely pruned onion in oil. Add ground carrots, parsley, and pestle. Add extra potatoes and rice. Mix everything until rice crackling is heard. Salt, boil and add aloe pepper and spicy herbs. Mix well, combine the ingredients and with this paste fill the sarmas. Put a few cups of cabbage on the bottom of the sherry so that the sarma does not burn.  The best way to bend the sarma is in your palm. Spread a sheet of sarmas on the palm, place a spoon of fillet, fold the sheet on both sides and then make the roller firmly tightening, so that all are equal. The sarmas can be divided into two rows.
Cover all sarmas with a few more cabbage leaves, pour water and cook for a light fire for at least 3 hours. Sarma is more beautiful when cooked for a while on a light fire. Enjoy the delightful taste of cherries.
Lenten Prebranac (baked beans)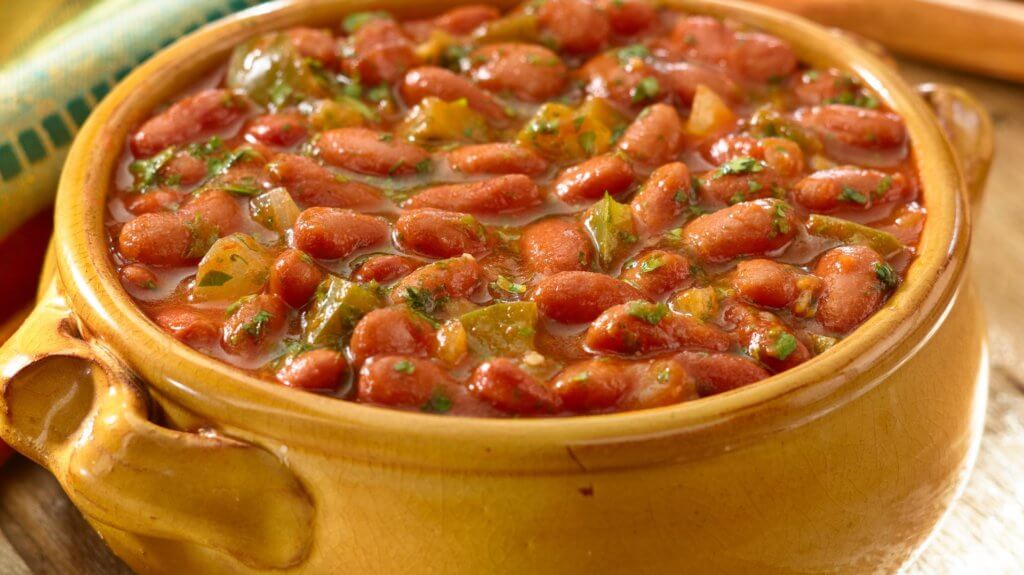 Ingredients:
500 g of beans
3 dl of oil
1 kg of black onion
2 garlic cloves
1 sheet of Lorber
Cayenne pepper
pepper
salt
Preparation:
Put white beans in a pot, pour in cold water and cook for boiling. Then rinse it, pour hot water and cook until softened, taking care not to swallow. Then get it from the water.
Clean the onion and put it in cold water for about ten minutes. Then cut it on thin discs. One part of the warm oil in a saucepan and fry onion to brown. Add some ground pepper, cayenne pepper and salt to taste. Lubricate the bowl, and put a line of beans on the bottom evenly. Place fried portions over it. Repeat this until the beans and onions are gone. Each row of arches should be filled with the rest of the bow. The last order must be beans. Top one Lorber leaves, two garlic onions and, if desired, one hot dried pepper. Then over all with well-watered oil. Bake in a heated oven for about half an hour.
Lenten Pink Cake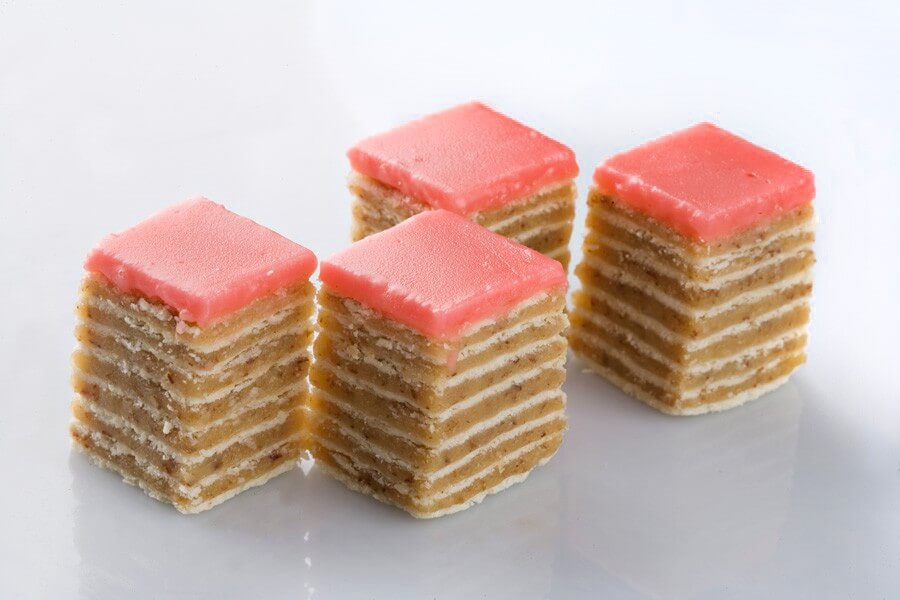 Ingredients:
250 g margarine
2 vanilla sugar
50 g of chocolate chips
2 tablespoons rum
1 pack of backed crips
2 tablespoons of oil
300g sugar powder
5 tablespoons of hot water (boiling water)
15 drops of vanilla aroma
300 g of sugar
150 ml of water
300 g of ground nuts
Preparation:
Cook in sugar with water, when it boils cook for another 5 minutes. Remove from the ringleader, add vanilla sugar and walnuts, then margarine and chocolate and mix to dissolve and combine. Add rum. 2 of backed crips (all except the last) fill with warm filling. Place in the refrigerator to cool and tighten and cut pieces of the desired size and then put the fondant.
Mixer powdered sugar with oil and water and add raspberry flavor. Pour over the cake.
After these sweet rows of pleasure, at the very end, all we can say is BON APETIT!!!