In order to maintain a cohesive and friendly atmosphere among colleagues, companies of all sizes and profiles are looking for the best suitable team building activities and places, and when it comes to places, Serbia is the right place to go.
Why Serbia?
People in Serbia are warm, full of kindness, hospitality, especially towards foreigners. Serbia is a land known for warmhearted people, where hospitality is the dearest obligation of every host.
Food is unique, various and delicious. It is rich in different flavors, irresistible scents, and astonishing colors, as such it is delightful pleasure for everyone's taste.
Your breath will be taken by beauty dispread over nature, eyes satisfied by the scenery and all that is just a start.
Find out more about Serbia features.
Creative workshops as workshop activity
Delight, amaze, explore and express with truly imaginative and creative team building events!
Cooking workshop
Serbs enjoys food.
From east to west, across the whole state, something delicious is preparing and no matter where you go, you will be thrilled by some new flavors. Whether you are competitive or not, divided into several groups or organized in one big team. With or without experience. Gourmand or not. It does not matter. The only thing that matters is that everyone is going to enjoy.
As a creative way of connecting, cooking is an opportunity for the team to have fun, while they are all working as one. Someone will prepare vegetables, someone will slice the meat, others can make the table but they are all gathered around one goal, one dish.
Employers may see who has leadership skills, and how much time a team needs to organize and split responsibilities.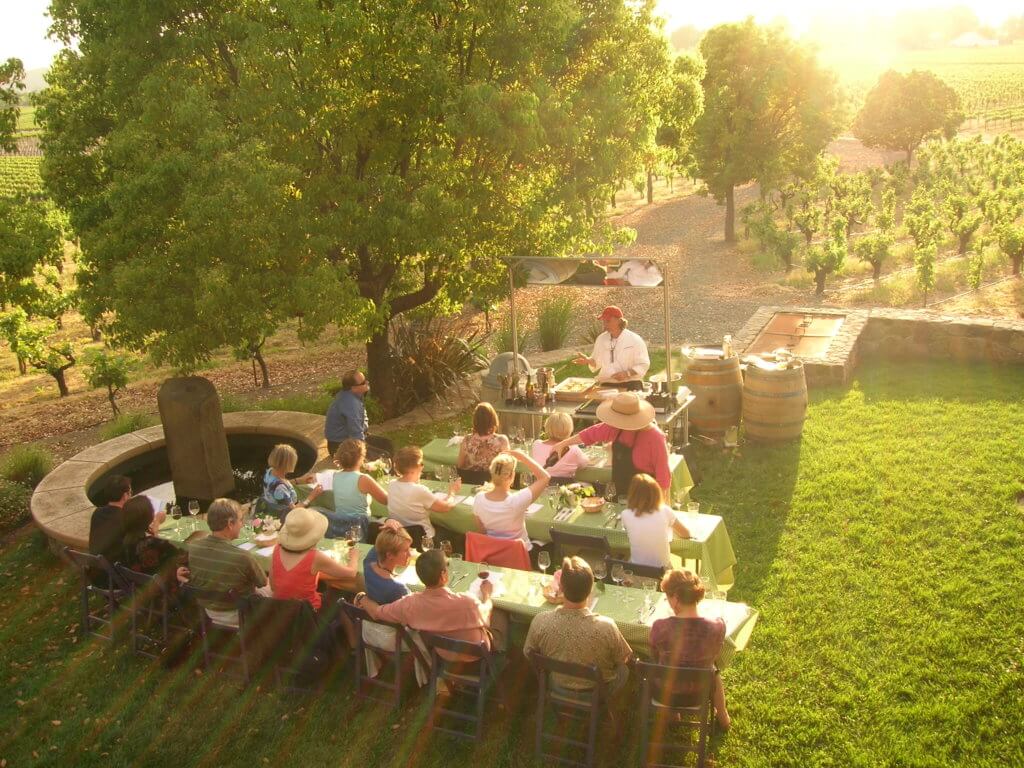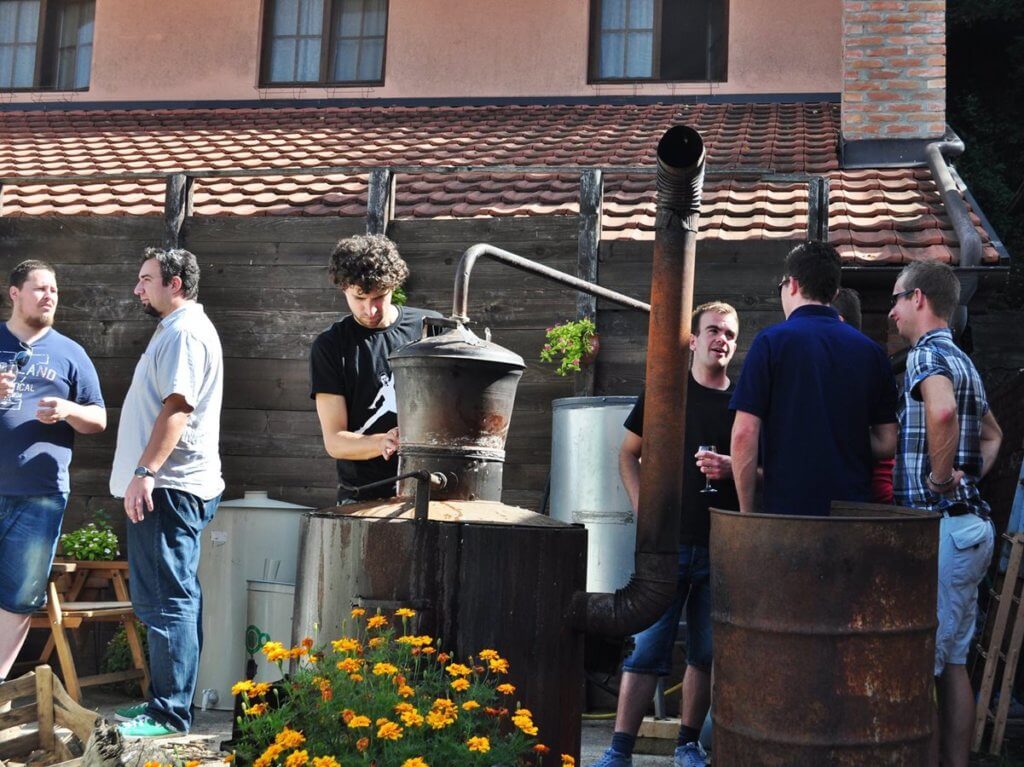 Recipes are chosen depending on the part of the country your team building is being held. So if you decide to go to northern Serbia in the area of Vojvodina, you will have the opportunity to learn how to make gulaš, paprikaš, pies, or homemade dumplings.
If you go west you may become the master of preparing rakija – traditional Serbian brandy. Food of the Serbian east is well known for Danube fish stew, lamb in the milk and dry pies. And if you go south, you can master the preparation of famous delicacies such as ajvar (red paprika based condiment) or malidžan (eggplant based condiment).
Dancing workshop
When it comes to music and dance, the most common association of this exciting experience are certainly fun, joy, and laughter. But when we talk about dance as a team building activity those are just excellent tools that will help you to develop skills such as. Improving these particular abilities, team members will feel closer together and boosting team spirit.
Whether your team counts only a few members or it is consist of 200 people or more, dancing workshop fits in your team building plans because it can be made as a few hours or full-day activity.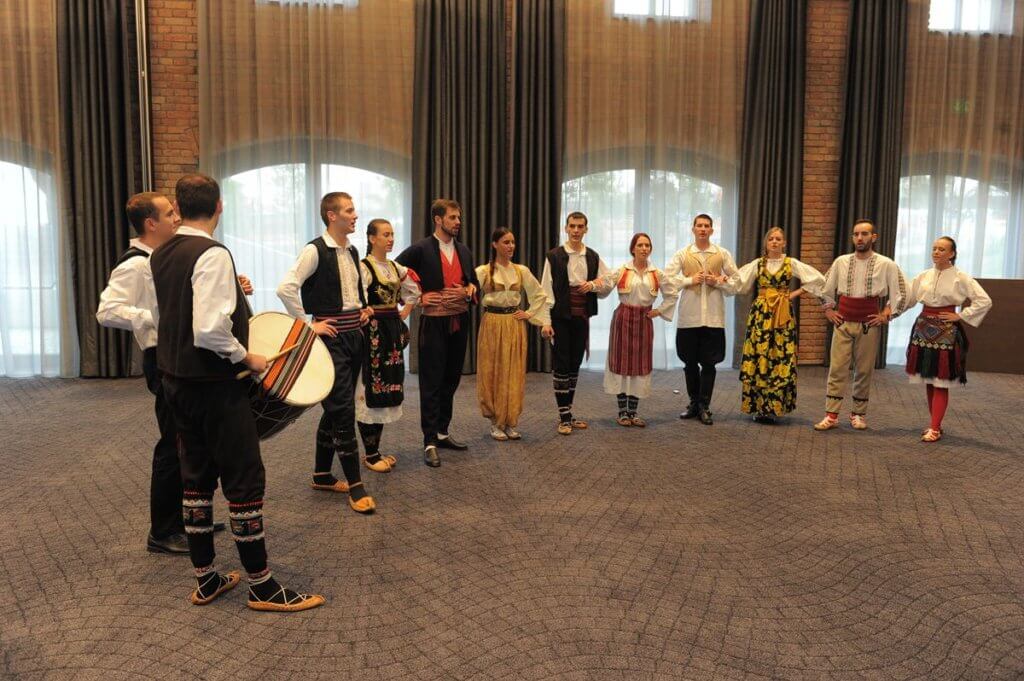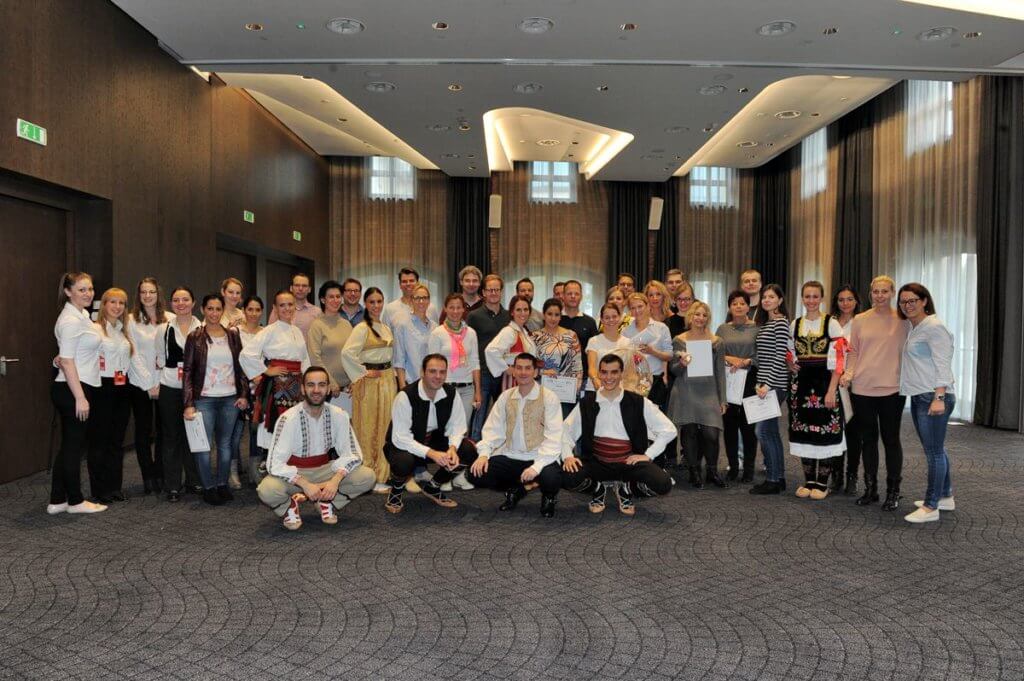 This mostly dependent on corporate dance lesson or group music activity you take part in. Suitable for any age and designed to meet your needs.
"Kolo" is a famous traditional Serbian dance. It is on the list of UNESCO – immaterial cultural heritage. Kolo has many varieties, fantastic rhythm, and if rehearsed properly, it forms fantastic figures and shapes.
Unwind your body, enjoy throughout the rhythm and get easily to the mental break you deserve.
Painting workshop
If people in your company are art lovers, one of the best ways to lift up their creativity and release the art spirit is painting. Of course, your team members don't need to have professional experience, since this activity requires only positive attitude, a little bit of passion and a painting brush. Using their personal painting skills, art talents and team communications, every participant will find its places on the canvas in addition to make a final work of art. At the end thanks to the mutual effort, enormous fun and some newly discovered talents, the great masterpiece is done.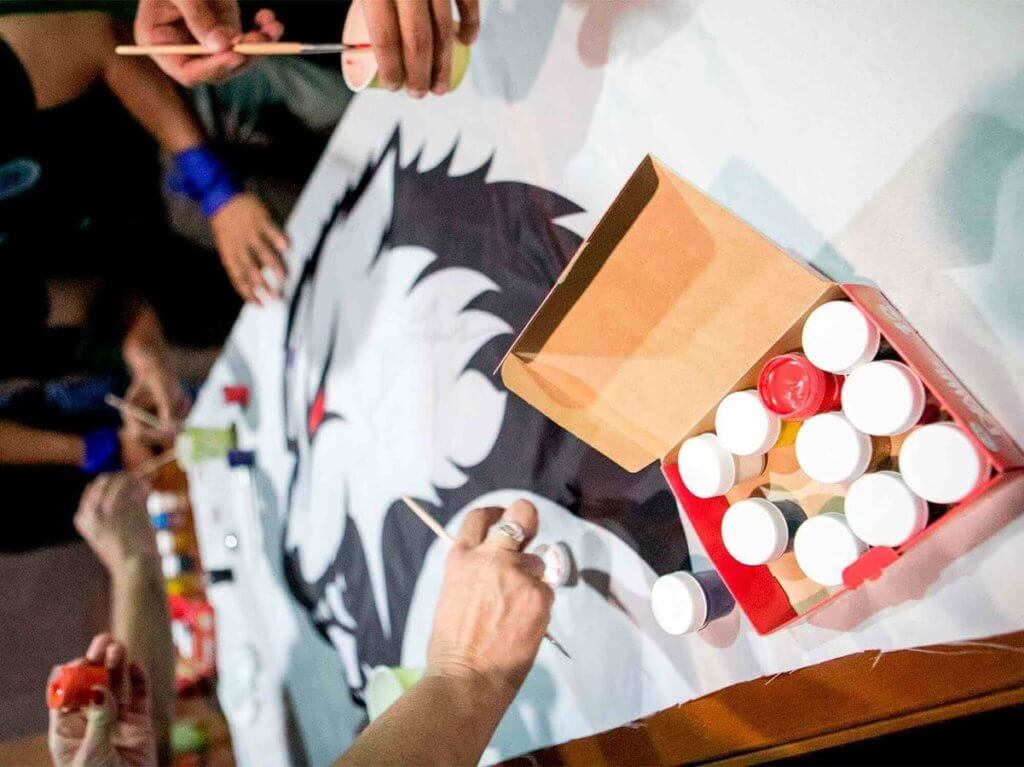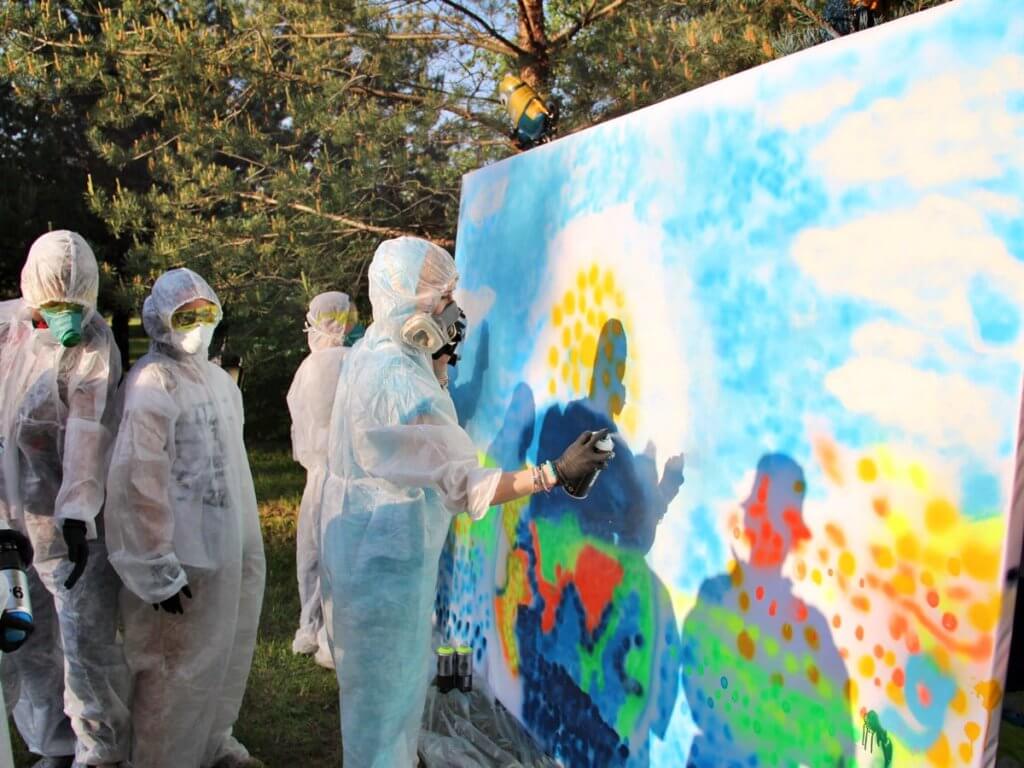 A painting workshop is a creative way to bond team members through relaxation and entertainment. It may be organized as an activity of a couple of hours inside or outside, depending on your needs.
Also, ideal place for organizing this kind of team building is nested in the very heart of Vojvodina's province Banat, in Kovačica town. This small, but the beautiful town is the birthplace of "Naïve" art, and it was home of numerous prominent painters. Join us on an exquisite experience to the town of arts and crafts, learn the secrets of the world's most renowned Naïve artists.
We are here to create the most memorable team building event for you and your colleagues. As experienced professionals in our job, we will be pleased to meet your needs. Learn more about us.