It exists for more than two thousand years. Not for one day was it abandoned. Can you imagine a structure which keeps and is the very history of one city? That's what Belgrade fortress actually is – a keeper and a true heart of Belgrade history.
It changed dozens of names – Celtic Singidun, followed by a Roman suffix –um; Alba Graeca, then Alba Bulgarica, after which Slavs baptized it into Beligrad – the White City. Hungarians called it Nandoralba, Turks and Arabs gave it name Dar al Jihad. Old rampart of many realms is now a genuine monument and symbol of Belgrade spirit.
It was in 19th century when the (in)famous Belgrade fortress was turned into a large and beautiful hideout for Belgradians. Today, along with the adjacent Kalemegdan Park, Belgrade fortress forms the most popular destination not only for tourists, but for locals, too. We have a special nickname for it – Kališ.
Since its founding Belgrade fortress was the very core of the city, and it remained until the modern times. It has been demolished many times by different conquerors, but yet it rose up again and again. Today it makes one of a kind architectural complex with elements from Roman, Byzantine, Serbian, Hungarian and Ottoman eras.
Because of its high strategic significance, Belgrade fortress has been upgraded so many times; and much of these "top secret" project remained unveiled even until nowadays. Not until recent, Belgrade Fortress has opened its many gates for the public, which made it one of the most popular attractions in this part of Europe. What's there to see?
Here goes the story…
UNDERGROUND CHAMBERS
There is an urban legend that the old part of Belgrade, along with Belgrade fortress, is intersected by the underground labyrinth. It is even considered that these tunnels stretch all the way to the other banks of mighty Sava and Danube rivers, connecting once separate town of Zemun with Belgrade. Some conspiracy theorists claim that there is a whole city stretching beneath Belgrade an Zemun, capable of holding more than a million persons inside!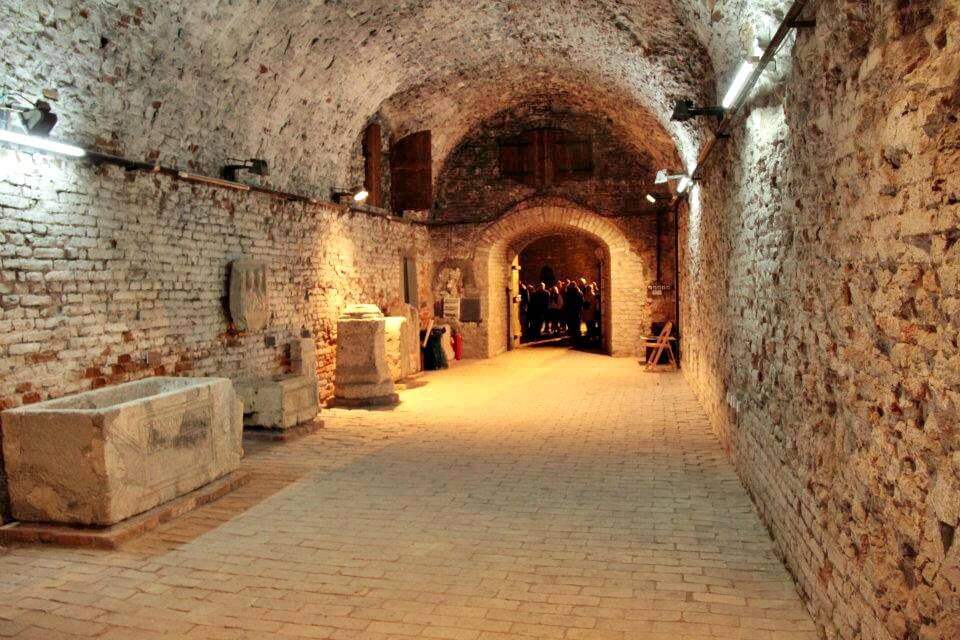 We haven't investigated so far, so we will stick to the area which is today open for public. One of the most peculiar underground complexes is a Great Gunpowder Magazine, constructed in just two years during the 18th century. Today it's a part of National Museum collection which consists of Roman sarcophagi, altars and gravestones; early Slavic period; Medieval Serbian and Turkish remnants gathered in the area.
SERBIAN LEGACY
It was the seat of Serbian despot Stefan Lazarević, knight of the Dragon's Order, keeper of Orthodoxy and protector of Christianity. It carried the title "Antemurale Christianitis" thanks to bravery of its guardians against Turks. It was a major trade center in Balkan, connecting trade routes from Central and Western Europe with Mediterranean, Asia Minor and Russia. Due to so many invasions, today there are only several remnants from the period of Medieval Serbia.
However, legacy of Belgrade fortress is also very strong in the modern history and fanatic bravery of 1915 Defenders of Belgrade. From this very place, Serbian squads made mostly of volounteers repelled Austrian Armies from invasion, thus giving enough time for civilians throughout Serbia to retreat to safety.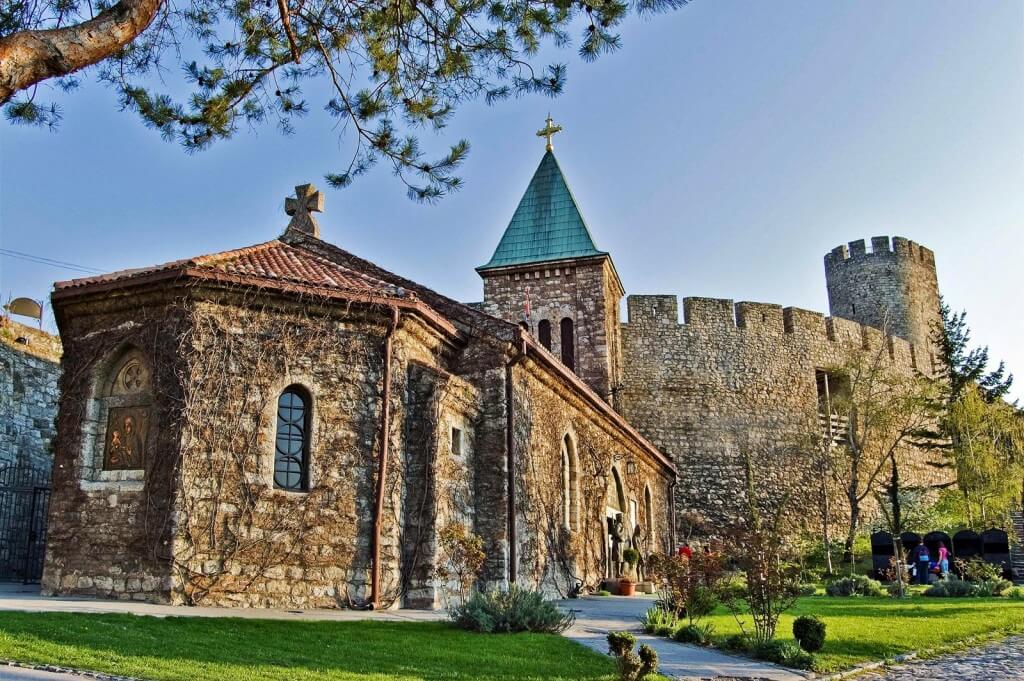 As a token of gratitude, there are numerous monuments dedicated to these brave people. Maybe the best symbol of their quest is beautiful complex of Fort Memorial, Chapel of St. Petka and Rose Church; guarded by Serbian medieval knight and Serbian soldier from the Great War. Yet, the most famous monument, and symbol of Belgrade City is the Victor; Guardian of Belgrade.
OTTOMAN LEGACY
Besides the walls which were erected and destroyed both by Austrians and Turks, there are several monuments which have survived these overtakes. The most eye-catching monument is actually a tower, called Nebojša tower. Although it was erected during the reign of Serbian despot Stephan, it is closely connected to the Turkish reign as it served as a dungeon during the Ottoman rule. During the period of Serbian liberation in early 19th century, hundreds of rebels were tortured and executed here. The most famous were Greek poet and champion of freedom Rigas Feraios and Serbian saint and martyr St. Avacum. Today Nebojša tower is converted into a gallery, with outstanding exhibitions dedicated to medieval history, the period of dungeon, the period of liberation and special part dedicated to Rigas Feraios.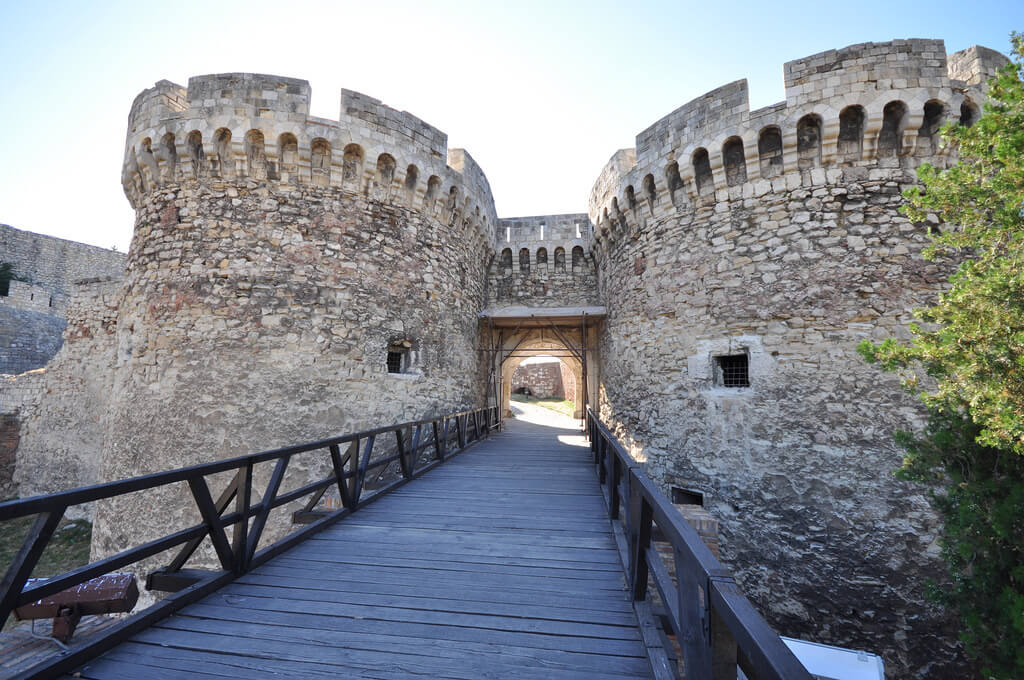 In the upper part of the fortress one can find a peculiar octagonal structure, which actually a mausoleum of Turkish governors of Belgrade – muhafiz Ismet Mehmed Pasha, Selim Pasha and Hasan Pasha. However, this tomb (or turbeh in Turkish) carries the name of Damad-Ali Pasha, a Great vezier who started his campaign against Austrians in 18th century.
Not far from the mausoleum you can refresh yourself at Mehmed Pasha Sokolović fountain. Born as a Christian Serb, Mehmed Pasha Sokolović was taken as a tribute by the Turks, was raised as a moslim and gained his carrier as Yanissary – elite military unit in Turkish army which consisted of non-Turkish youth. His talents and wisdom were recognized quite quickly, and he became one of the most powerful and prominent veziers in Turkish history. However, he never forgot his ancestral legacy; and his tributes to the homeland and native nation are still being nurtured.
AUSTRIAN LEGACY
The everlasting struggle between Austria and Turkey is best depicted in Belgrade fortress. It was demolished and rebuilt by both parties so many times, but some of the most beautiful examples of both architectural styles remained. Therefore, Belgrade fortress has some of the most beautiful gates in Europe. Main gate, from which began road to Istanbul, carries adequate name – Stambol Gate. Several gates are dedicated to Austrian generals and rulers, such as Leopold Gate, or Charles VI Gate.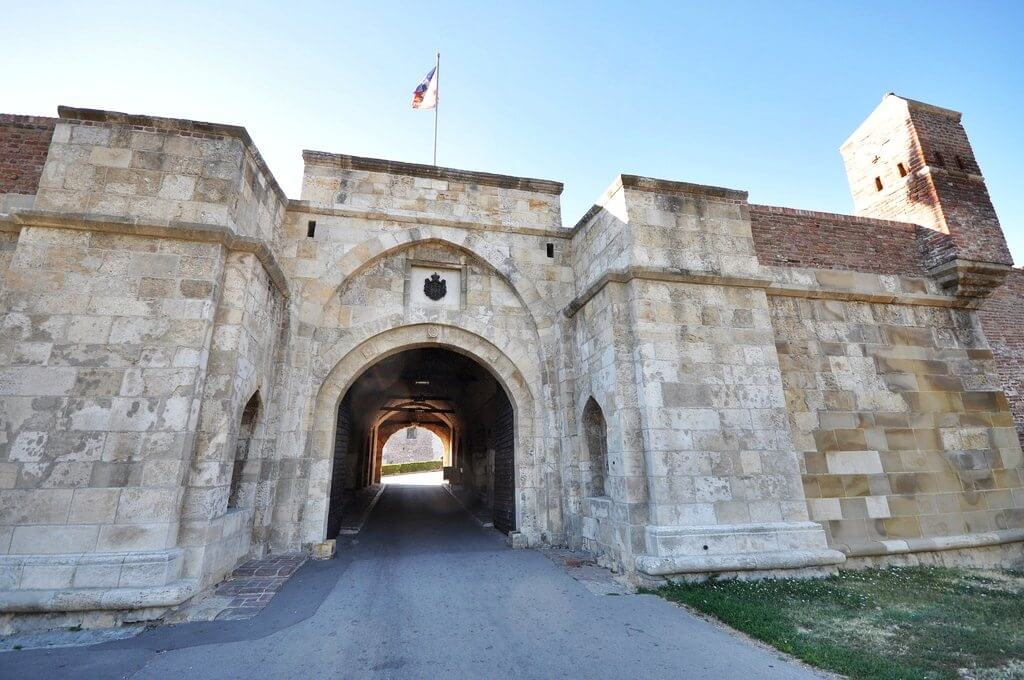 Most of remaining Austrian structures are actually designed by one of the most prominent engineers of his time – Nicolas Doxat de Demoret. His ingenious works on Petrovaradin and Belgrade fortress are still breathtaking. Baron Doxat was very fond of Belgrade, and even his unfortunate death found him within his walls.
Yet, the most intriguing structure is so-called "Roman Well". Although it's much younger than the Romans, this fantastic object is still bursting imagination. There are so many legends to be told about it, so much history can be found in its corridors and staircases that even the great film director Sir Alfred Hitchcock was fascinated by Roman Well.
MUSEUMS AND EXHIBITIONS
Belgrade fortress has numerous galleries and museums, covering all interests – from arts through history to natural sciences. Some of the most impressive exhibitions are put to display at the Military Museum, covering practically the whole known Belgrade history of warfare. The exhibition in the Fortress with medieval instruments and torture devices lets shivers down one's spine.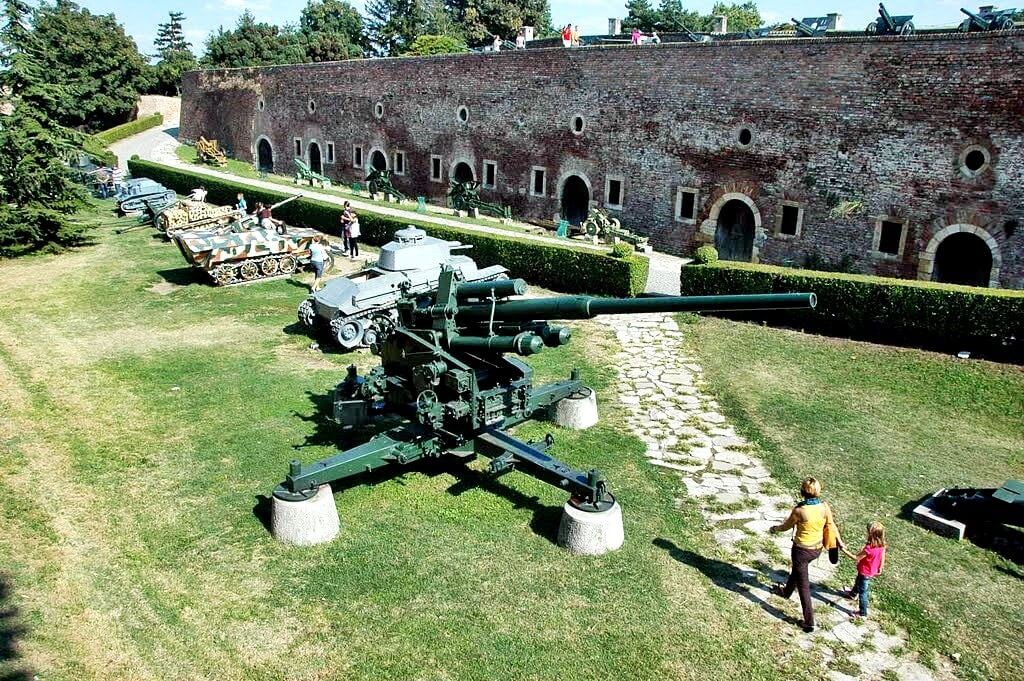 Galleries in Fortress Gates have excellent exhibition of international authors, as well as the most prominent young artists from all over the world. Besides, open-air galleries are spread all over the fortress, so they can't be missed. "Cvijeta Zuzorić" pavillion is still the most ellite place to show your masterpieces, and very often is a home of beautiful lyrical evenings.
Belgrade fortress is also a one of a kind concert ground. Besides several musical pavillions, some of the most popular musicians from all over the world prefer ancient fortress for their performances.
Writen by Petar Živić / Serbia Incoming DMC Project Manager