A visitor to Belgrade who doesn't come down the city's ridge to its two rivers, the Sava and Danube, will never understand the character of its residents. From Kalemegdan Fortress, he or she will see these rivers as nothing more than floating metaphors at the edge of the disappeared Pannonian Sea; life on these rivers will remain forever hidden, screened by a pompous distance.
Rivers, rafts, and floating islands
When creating this part of the world, the Lord tossed out little islands on the rivers: Ada Ciganlija, Little Ada, and the War Island. On the banks of Ada Ciganlija, who knows when someone decided to make the first floating house. The idea was simple really: someone put a raft on empty oil barrels, creating a small summerhouse of several square meters. The rafts are fixed to the mainland by iron cables.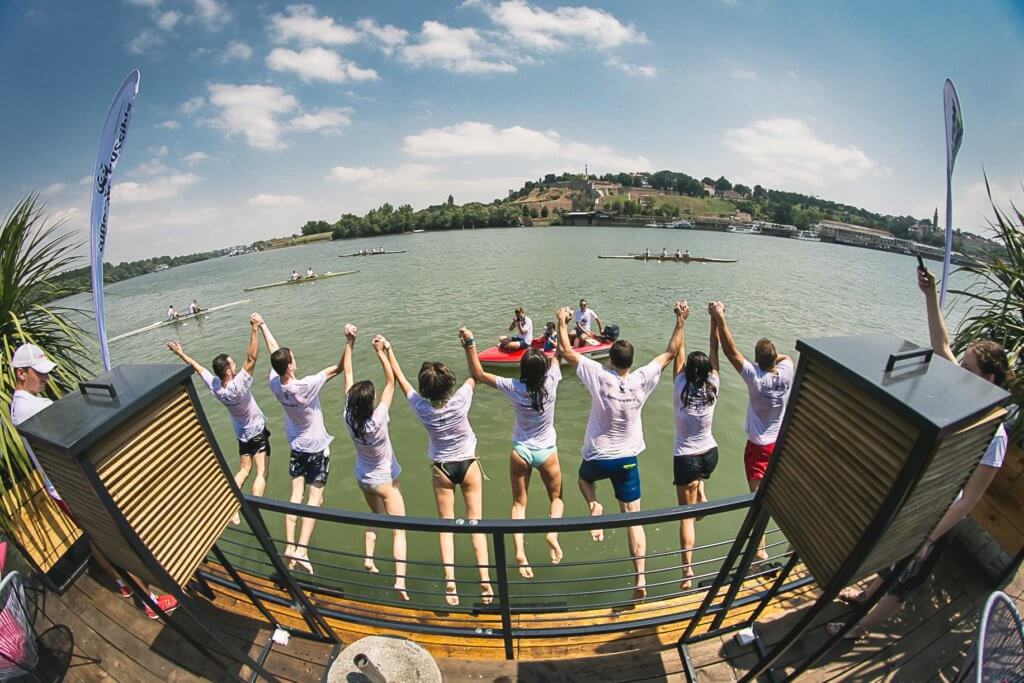 And though nobody knows who build the first raft at Ada, their number today has reached several thousand, forming a veritable floating city. That first pioneering fisherman who built himself a small Robinson Crusoe-like home as a storm shelter probably never imagined scores of restaurants, clubs and coffee bars that would one day follow and that many of them ( and it's a real miracle ) would even have upper floors. When the pompous owner of a raft with a luxurious one-story house asked me if I liked it, I replied that I didn't understand why he hadn't made a basement.
Rich life on river banks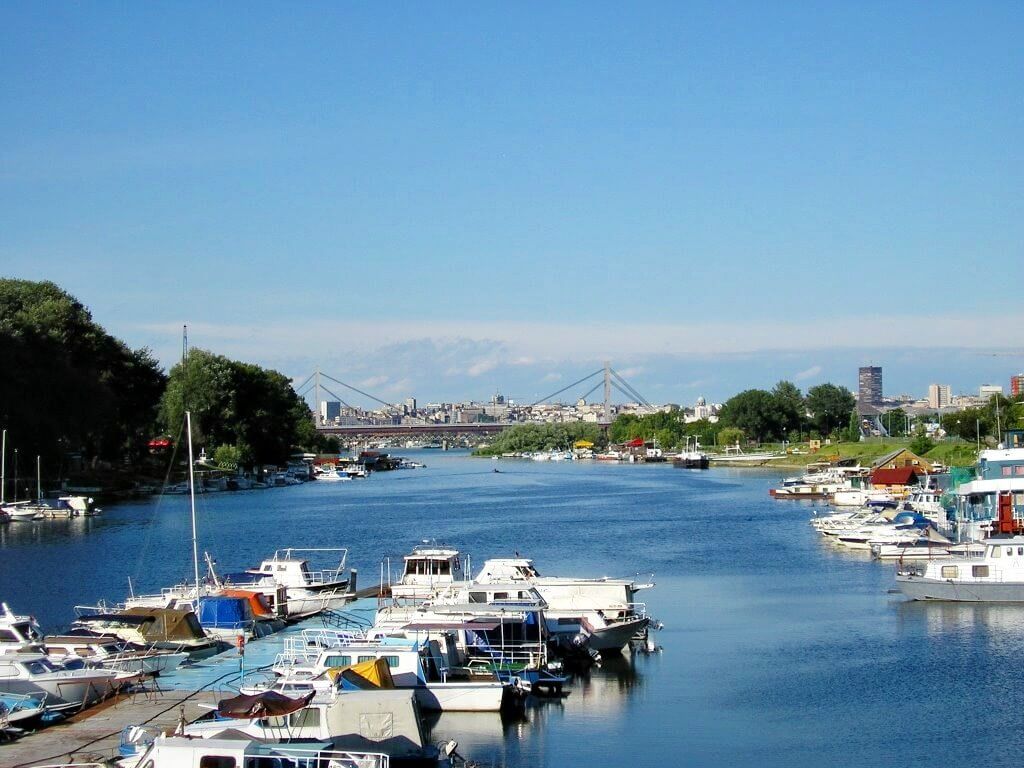 Today, taking a boat ride along Sava's riverbanks resembles a tour of marginal architecture. A foreigner who opts for one of the rare river tours around Belgrade will see the fantasies of poor people wrapped in the construction of anonymous builders. He or she will see floating log cabins, houses that resemble Chinese pagodas, kitschy small houses with curtains on the windows and potted flowers, fishermen's huts, roughly hammered boxes made of drift materials discarded by the city – in short, everybody has built their river house according to their own pattern of micro-architectural beauty.
History and tradition is still visible
The first floating watering holes on Ada were the sisters of similar joints that appeared in America during prohibition. They were secret and operated without permits and sanitary licenses. Beyond doubt, the most famous belonged to " Dule the Big-Headed". After lunching at Dule's customers left as much money on the table as they happened to have on them, while Dule was happily snoozing. In order to visit such places, which still exist, you have to be taken by somebody who is well-versed in the secret life of Ada Ciganlija.
But modern is taking over
Over the last two decades, however, deluxe restaurants have cropped up on the riverbanks, and every taxi driver will take you to one if you trust his choice which is always unfailing. The owners of these restaurants have turned old barges and discarded river ships into gastronomic shrines – mostly fish restaurants. If none of the restaurants catches your eye while strolling along the rivers, this author – a recognized expert in river-loafing – warmly recommends the floating restaurants Argument, Dijalog, Mag, Ada or Savski Galeb, the last of which is the oldest of its kind on the Sava.
Gastronomy on the rivers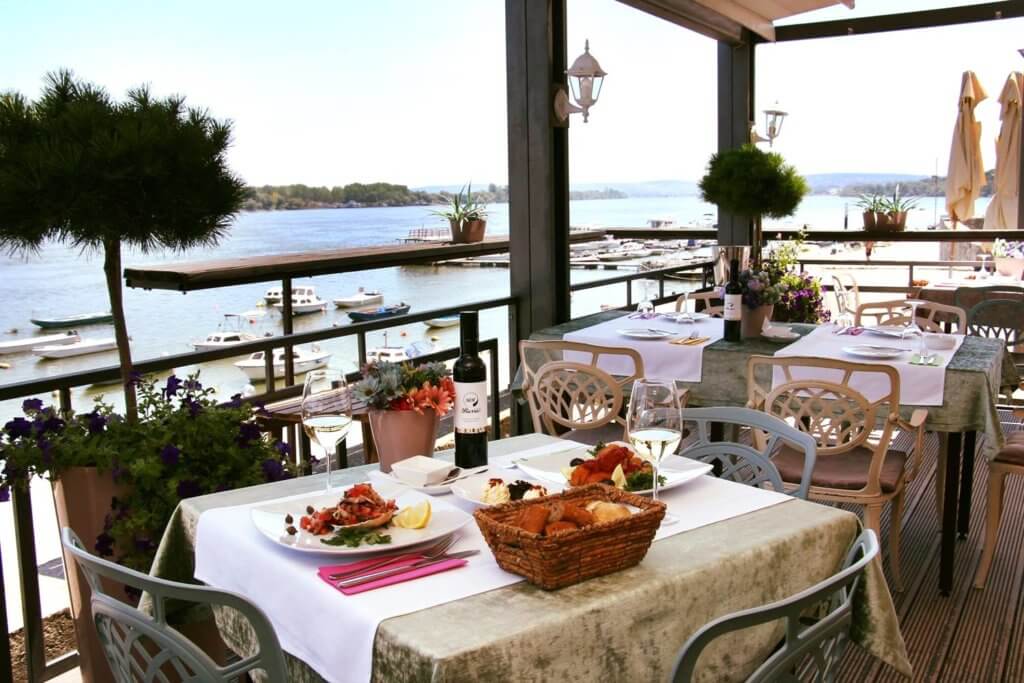 More or less all of these restaurants offer a rich menu that includes seafood specialties like salt-water fish, crab or seashells – but ordering that kind of seafood is like ordering champagne in Scotland, whiskey in Champagne or carp at the seaside. Hence I recommend the specialties from the Sava river: piquant fish chowder cooked with several sorts of fish, fish stew and grilled perch with a simple salad consisting of cooked potatoes and onion. With these dishes you will drink, naturally, dry white wine from the plains and listen to gypsy music; the best band is to be found on the already legendary Black Panthers musicians floating restaurant.
For dessert: fresh watermelon accompanied by the murmur of the river under a starry sky, best eaten while gently rocking to and fro and holding hands with someone you love.
Excerpt from book "A Guide to the Serbian Mentality" by Momo Kapor